GET IN TOUCH
Address
7010 Arlington Ave #206, Riverside,

CA 92503, United States (US)
ABOUT OUTBACK TOWING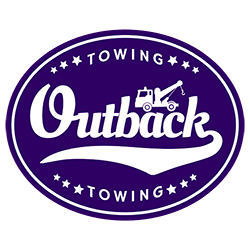 If you are stranded on the road, we at Outback Towing can provide you with towing in Riverside. Our quality towing service is backed by experience, excellence, and commitment. In any vehicle breakdown that you experience, you can count on us.
Our team of experts will save money and time by offering you with competitive rates and fast turnaround. Our technicians are available twenty-four hours a week. The moment you call us, we can come to your place.
Contact us immediately for the best towing service!
CUSTOMER REVIEWS
Jake Hinikers
Called to have my classic car moved from one location to another. Showed up in 30 minutes. Reasonable,friendly straight forward good job. Thanks guys!
Jason Rogers
These guys deserve some recognition for doing excellent work. The rig arrived about ten minutes after I called, the driver was safe, and the price was very reasonable.
Victor Lee
Perfect services, had them towing my car then my bike(wait time was 30min). Services was more than perfect, roy was the guy who came, he was really nice. On top of that prices are more than affordable when i compared them with other towing company
OTHER SERVICES
COMMUNITIES WE SERVICE
Arlanza
Arlington
Magnolia Avenue
Arlington Station
La Sierra Heights
Pedley
Casa Blanca
De Anza Village
Riverside
La Sierra
Pachappa
Prenda
Henshaw
Bly
May
Rubidoux
Ennis
Ormand
Glen Avon
Mira Loma
Riverside Junction
Norco
Belltown
Home Gardens
Woodcrest
Stalder
Southridge Village
Declezville
Porphyry
Canyon Crest Heights
Lemona
Crestmore
Highgrove
Belvedere Heights
Corona
South Fontana
Declez
Box Springs
Pepper Corner
Champagne
Glen Valley
Bloomington
Weisel
Grand Terrace
Edgemont
West Colton
West March
Fontana
Arnold Heights
Kaiser
Alessandro
East Colton Heights
Arcilla
Guasti
March Field
Ballou
Rochester
Mead Valley
Sunnymead
Colton
Rialto
Gavilan Hills
Bethune
Rana
Racimo
Moreno Valley
Santa Rosa Ranch Estates
North Cucamonga
Temescal
Loma Linda
Walnut Ridge
West End
Etiwanda
North Fontana
La Cuesta Fontana
Serrano Heights
Camelot Hills
Rancho Cucamonga
Beeks Place
North Loma Linda
Grapeland
Ontario
Victoria
Bryn Mawr
San Bernardino
Chino
Alta Loma
Marigold
Los Serranos
Alberhill
Sierra Heights
North Ontario
Good Meadow
Nevada
Upland
Muscoy
Narod
Sunsweet
North Norton
Good Hope
Boys Republic
Rancho Las Perris
Crown Jewel
Chino Hills
Ordway
Montclair
Moonlight Rim
Warm Springs
Nealeys Corner
Moreno
Perris
Redlands
Terra Cotta
Sunkist
Silverado
Harlem Springs
Serrano Village
Verdemont
College Heights
Ellis
West Highlands
Del Rosa
Esperanza
University Village
Patton
University Heights
Highland
Devil Canyon
North Elsinore
Claremont
San Antonio Heights
Lakeview Hot Springs
Devore
Pomona
Warner
El Casco
Molino
Modjeska
Amber Hills
Moreno Knolls
East Highlands
Arrowhead Springs
Mentone
Nuevo
North Pomona
ZIP CODES WE SERVICE
92503 | 92504 | 92505 | 92517 | 92514 | 92519 | 92522 | 92516 | 92502 | 92513 | 92881 | 92506 | 92879 | 92508 | 92509 | 92860 | 92878 | 92877 | 92501 | 92521 | 91752 | 92507 | 92518 | 92883 | 92880 | 92570 | 92337 | 92882 | 92553 | 92331 | 92557 | 92316 | 92313 | 91761 | 92551